Dog Goods | bad dog frida | Madison, WI
FRIDA'S COMMITMENT TO QUALITY FOOD
Before food or treats appear on our shelves they must pass a multi-step approval process. We look for foods with a simple list of carefully-chosen ingredients, avoiding any foods with unnamed animal parts, by-products, preservatives and added coloring. Most dogs seem to do better without grain, so the majority of our foods are grain-free.
We buy only from food makers we trust. We question who makes the food and where ingredients are sourced, and we stay on top of that as changes occur in the industry. As a smaller store we can be highly selective in the foods we carry and we only add a new food to our inventory after looking at reviews on Dog Food Advisor and Whole Dog Journal, and researching it thoroughly. We source foods regionally when possible and look for products which carry organic ingredients, human grade ingredients and use humane treatment of animals and humane processing of meats.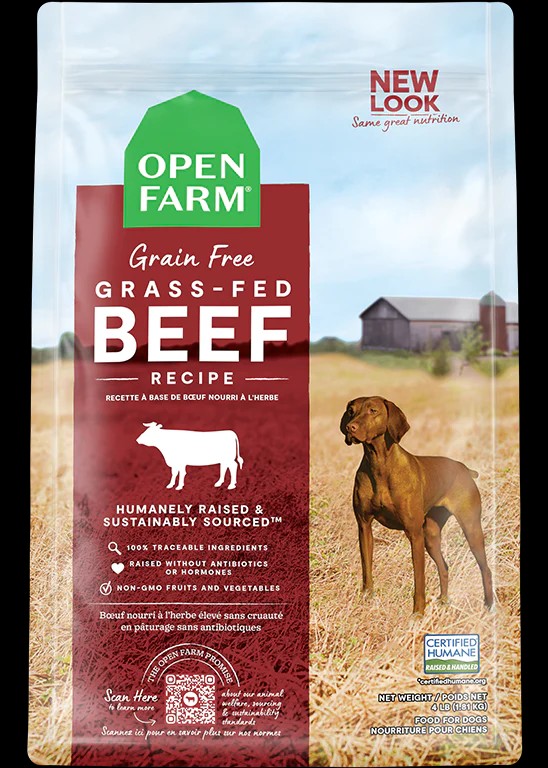 FEATURED FOODS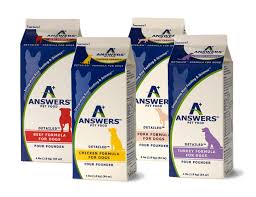 Answers Pet Food
Answers Pet Food is specifically formulated by a nutritional scientist to find the most appropriate fermented diet, using only whole raw foods. And, the only thing better than raw food is fermented raw food. Answers has 3 unique feeding formulas, each providing superior nutrition, using only the highest-quality sourced and fermented ingredients.
---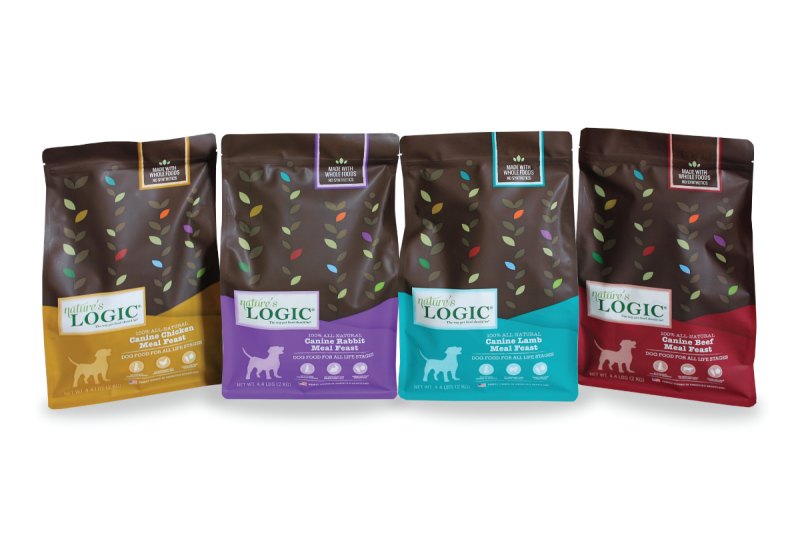 Nature's Logic
Nature's Logic is committed to providing the highest quality & safest nutrition for the furry members of your family.
Pea & Legume Free. Kibble needs a starch to hold its shape, but Nature's Logic uses Millet- a grass seed. Millet is low in carbohydrates and sugars, and is a more natural starch that would be found in a wild dog's diet.
100% Natural. All nutrition derived only from whole foods and all-natural ingredients.
Probiotics & Enzymes. Increase bio-availability and aid in digestion; found naturally in whole foods, plus added to dry kibble after cooking.
Free of Common Allergens. No corn, wheat, rice, soy, tapioca, or potato.
Nothing Artificial. No chemically-synthesized vitamins, minerals or man-made nutrients; no artificial flavorings, colorings or chemical preservatives.
FEATURED PRODUCTS
Skout's Honor Probiotic Deodorizer Spray
Hydrates and deodorizes the skin and coat for a fresher, better-smelling pet in between washes.
Designed to support your pet's natural defenses against shedding, itching, dryness, hot spots and odor for a naturally-balanced and healthier-looking skin and coat.
---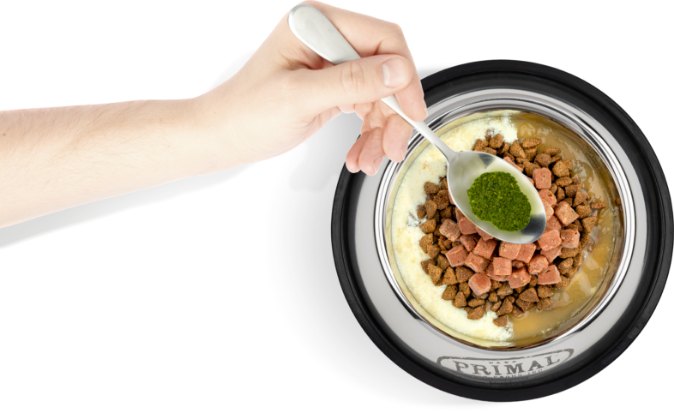 Primal Fresh Toppers
Boost your dog's or cat's health by adding a spoonful of some fresh whole food to their kibble, canned, freeze-dried, or raw food. Power Greens boost their immune system with kale, medicinal mushrooms, coconut, and sardine oils. Awesome Squash aids in digestive health with butternut squash and probiotic-packed apple cider vinegar. Omega Mussels supports healthy joints with mussel meat, bone broth rich in collagen, and oils rich in omega 3 fatty acids.
---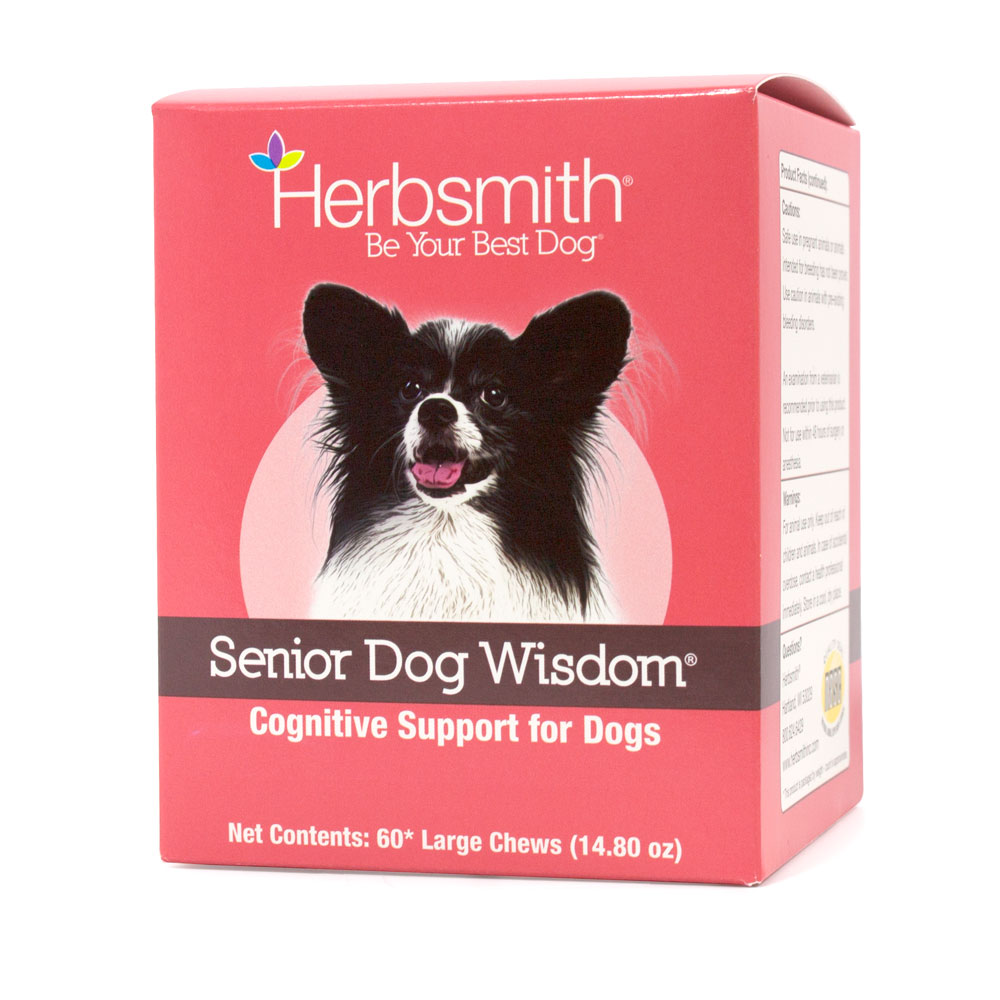 Herbsmith Senior Dog Wisdom: Cognitive Support
Senior Dog Wisdom™ is a veterinarian – developed, cognitive support formula to maintain healthy brain function in aging pets. Senior Dog Wisdom™ provides supporting factors for the health of aging dogs and is recommended for dogs five to seven (depending on size) years or older. Senior Dog Wisdom™ helps to maintain mental well-being by supporting and maintaining proper cognitive function and overall good quality of life.
BIRTHDAY TREATS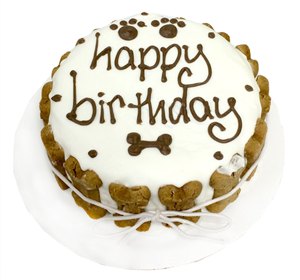 Birthday Cake
Dogs go crazy for these tasty, and healthy, birthday treats. We have frozen cakes and cupcakes in stock, as well as shelf stable cakes and cupcakes.
---
FEATURED TREAT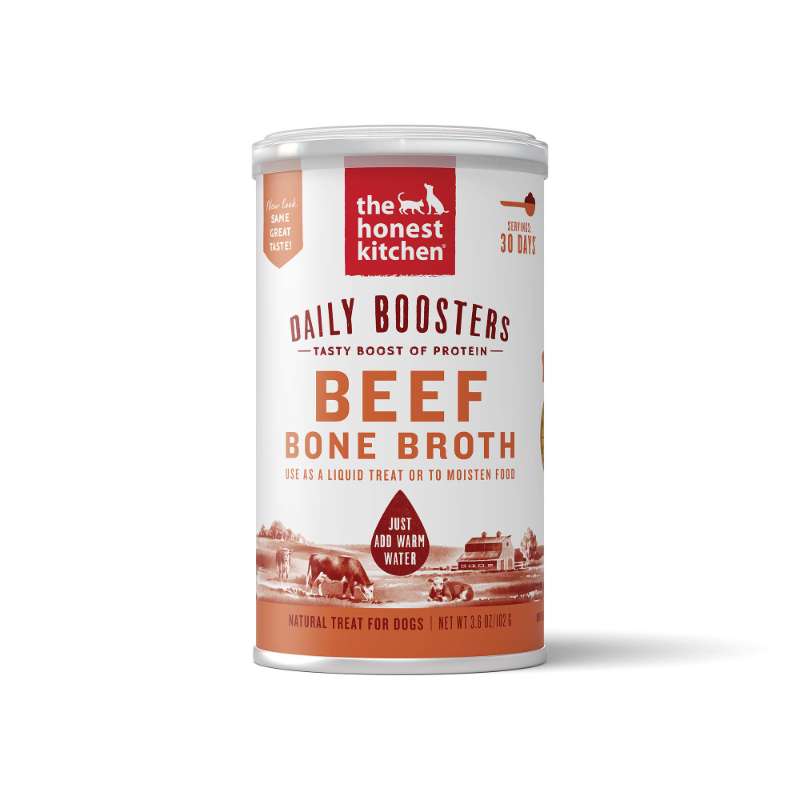 Bone Broth from The Honest Kitchen
Bone broths are an addition of nutrition, and these dehydrated versions are a convenient way to add goodness a little at a time. The Honest Kitchen's broths are made from human-grade food, and only a handful of ingredients result in this protein-packed bonus to your pet's diet. Serve as a treat, on top of food, or mix in as water with dehydrated or freeze-dried foods. We carry both their beef and turkey recipes.