About | bad dog frida | Madison, WI
ABOUT FRIDA
At bad dog frida, we know we are not alone when we say dogs make our lives complete. Whether it's cats or dogs that make your life complete, we appreciate the opportunity to share this passion with you! Besides cool dog and cat stuff, we hope you'll find our shop inspiring, informative and inviting.
Our dedicated staff has learned a lot over the years that we share with our customers. We have learned through our own experiences with dog acupuncture, chiropractic, massage, use of herbs, supplements and homeopathic remedies and chemical free products. And we have witnessed some pretty amazing healing. Along the way we have been fortunate to attend regular seminars with some of the countries' leading holistic vets, animal scientists and behaviorists including Dr Karen Becker, Dr. Chris Bessent, and Dr. Patricia McConnell. We have also learned from some talented local vets including Dr. Tom Cameron, Dr. Carrie Donahue of Full Circle Vet, and Dr. Megan Caldwell of Whole Pet Clinic, from some local behaviorists, Jorge Melara of Divine K9 and Dogs Best Friend Animal Behaviorists.
We have learned from other great resources such as: Whole Dog Journal, Dogs Naturally, Pet Food Advisor, even some excellent company representatives and scientists that are working hard to develop great products to enhance the lives of our animal companions.
We aren't vets and we don't give medical advice but we have lots of great area resources and products we can share with you to get the help you need when you need it. Stop by and visit our store, meet our dedicated staff. We are here to teach, listen, refer and help when we can.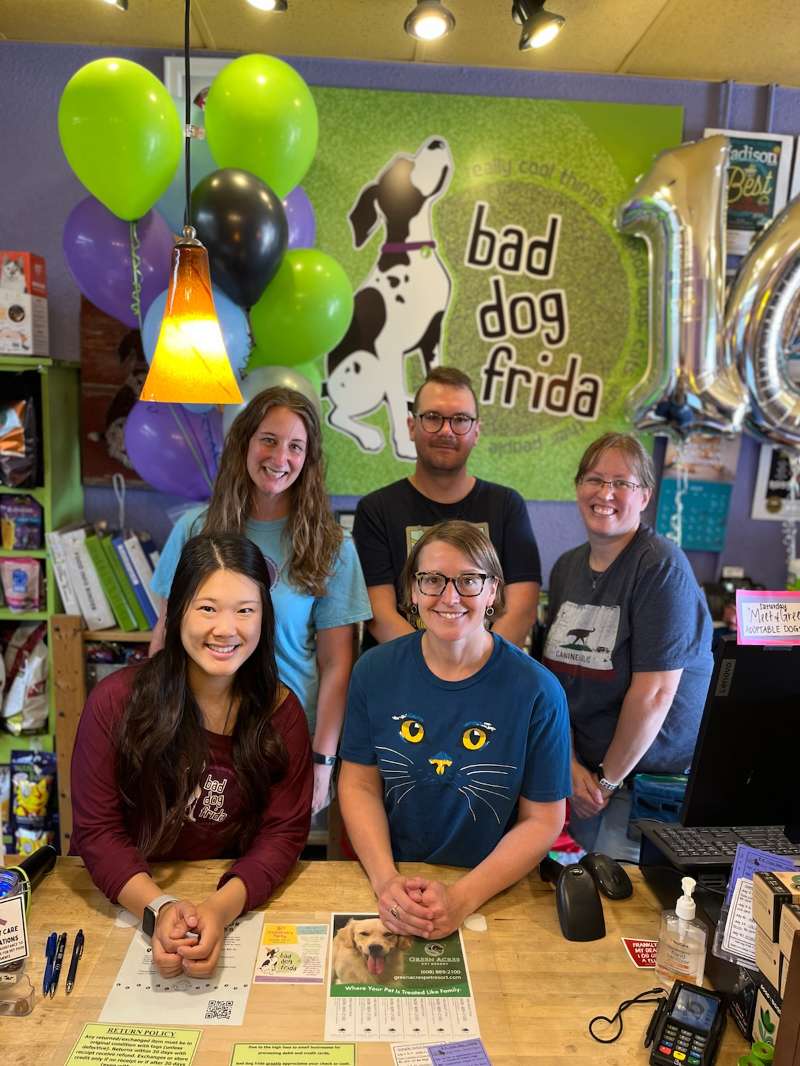 2023-2011, 2009
Best of Madison Awards
2007
Planet Dog
Adoption Champion Award
2019-2011, 2009
Isthmus Favorites Awards